Dmitry Masleev, a winner of the International Pyotr Tchaikovsky Competition(2015). The following concert seasons confirmed his status as a "great pianist" operating with virtuoso splendour.
Born in Ulan-Ude, Siberia, Dmitry Masleev is a graduate of the Moscow Conservatory in the piano class of Mikhail Petukhov and the prestigious Lake Como International Piano Academy. In 2015 he won the International Pyotr Tchaikovsky Competition and received the Gold Medal and a number of special prizes. The pianist will reach for a truly virtuosic program, mostly consisting of compositions from the Romantic period.


The recital will be opened, however, with a classical piece, Piano Sonata No. 12 in A flat major Op. 26 by Ludwig van Beethoven. The work written at the turn of the 18th and 19th centuries breaks the traditional pattern – in the second movement, there is a scherzo, while the third one is kept at a slow pace.

Other compositions of the evening come from such romantic composers as Pyotr Tchaikovsky, Frédéric Chopin, Carl Filtsch and Franz Liszt.

Carl Filtsch – a Romanian pianist, composer – a wonder child – who died of tuberculosis at the age of just 15 years, remains the most mysterious figure in this group. At the age of 11, the artist first went to Vienna, then to Paris, where he studied under Chopin, who greatly appreciated the interpretations of the young pianist. The compositions of the two piano masters: Chopin and Liszt are a real test of piano skills. Especially in the case of the Polish artist's nocturnes, the musicality and sensitivity of the interpreter are also put to the test.

References to Chopin's music can also be heard in Tchaikovsky's 18 Morceaux Op.72. A series of miniatures – the last piano piece by Pyotr Tchaikovsky was finished six months before his death. Each of the compositions is dedicated to a different person, and among the titles, one can find: Mazurque pour danser, Polacca de concert, Un poco di Chopin, Un poco di Schumann.

DETAILS
Competition Laureates | Dmitry Masleev
13-03-2019 19:00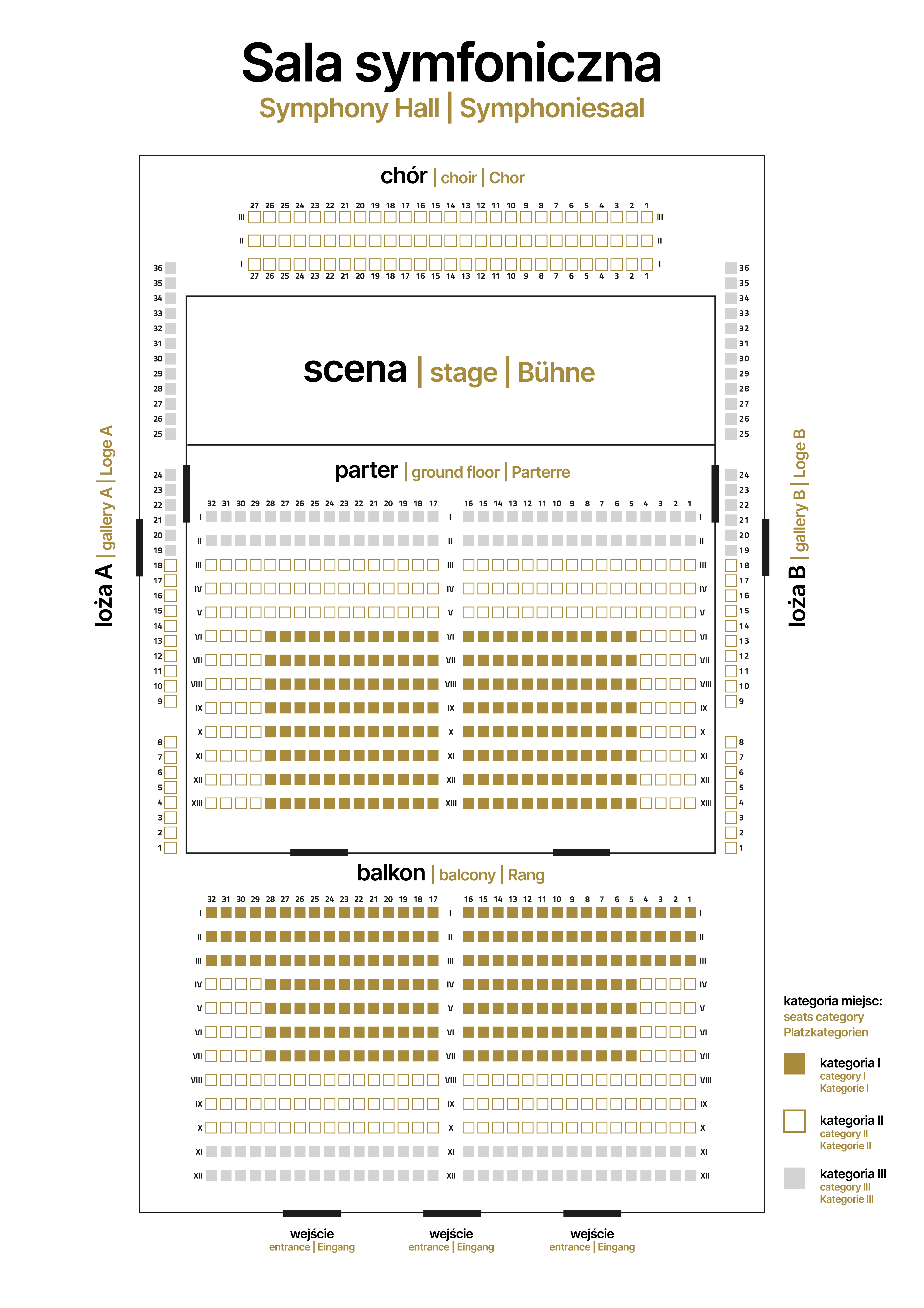 Symphony HallFilharmonia im. Mieczysława Karłowicza w Szczecinie
ul. Małopolska 48
70-515 Szczecin