Zygmunt Krauze is one of the most influential artists of his generation, a recognized composer, respected pianist, teacher, organizer of musical life and a juror of many international competitions. His creative output and efforts to promote music have been recognized with a number of awards and decorations, including the French Legion of Honor (2007) and the title of Chevalier dans l'Ordre des Arts et des Lettres (1984).

The compositional achievements of Zygmunt Krauze include seven operas – "The Star" (1981), "Balthazar" (2001), "Yvonne, The Princess of Burgundy" (2004), "Polieukt" (2010), "The Trap" (2011), "Olympia of Gdansk" (2015) and "Yemaya – Queen of the Seas" (2019).

Being a concert pianist, Zygmunt Krauze also performs his works. From early compositions, such as "Six Folk Melodies" (1958), through works resulting from experiments with musical notation ("Five Unistic Pieces", 1963; "Triptych", 1964), experiments with the sound of the piano ("Stone Music", 1972; "Arabesque", 1983, "Adieu", 2001), theatre games ("Gloves Music", 1972; "One Piano Eight Hands", 1973), and three piano concertos (1976, 1996, 2019).

Other important instrumental works include: "Tableau vivant" (1982) for chamber orchestra, "Blanc-rouge / Paysage d'un pays" (1985) for wind orchestras, mandolin orchestra, accordion orchestra and six percussionists, "Quatuor Pour La Naissance (1985), Piano Quintet (1993), Canzona for instrumental ensemble (2011) and Memories of the East (2012) for 80 Chinese instruments.

Zygmunt Krauze is also the first Polish author of spatial and musical compositions, which he realized together with the architects: Teresa Kelm – at the Contemporary Gallery in Warsaw (1968, 1970), Wiesław Nowak and Jan Muniak – in Metz (1987) and at the Contemporary Art Museum in Łódź (1988), as well as in the natural scenery of Eggenberg Castle in Graz (1974) and Rohan Palace in Strasbourg. Significant works of this trend are: Spatial-musical composition No. 1 (1968) and 2 (1970), "Fête galante et pastorale" (1974, 1984), "Underground river" (1987) and "Aria" (2007).

During the concert at the Mieczysław Karłowicz Philharmonic in Szczecin, we will hear "Terra Incognita" for 10 string instruments and piano from 1994, "Poem of Apollinaire" for a reciting pianist playing the out-of-tune piano and any 12 instruments from 2016, and "Copernicus – Our Planet" for six mixed voices and a string orchestra from 2020.

Exhibition available during event:
ANDRZEJ DĄBROWSKI Fotojazz | Twarze ZAiKS-u
ANDRZEJ DĄBROWSKI Fotojazz
Fotojazz
Z bogatego archiwum Andrzeja Dąbrowskiego wybraliśmy 36 zdjęć z takich niezwykłych imprez jak pierwszy Jazz Camping w schronisku na Kalatówkach w 1959 roku, z udziałem czołowych polskich muzyków jazzowych, czy festiwale Jazz Jamboree lat sześćdziesiątych oraz portrety światowej sławy jazzmanów.
DETAILS
ZYGMUNT KRAUZE - 60 years of creative work
11-02-2022 19:00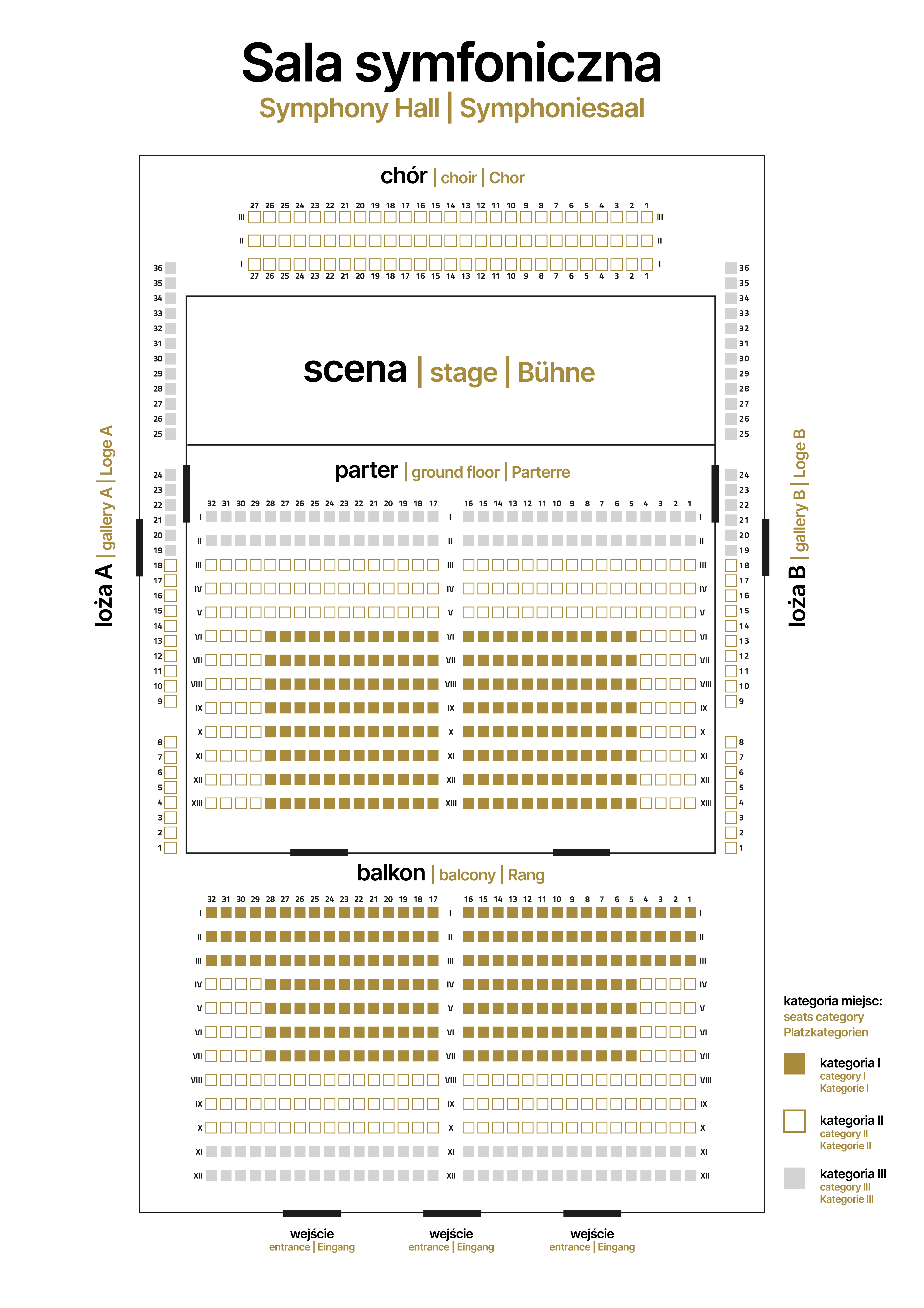 Symphony HallFilharmonia im. Mieczysława Karłowicza w Szczecinie
ul. Małopolska 48
70-515 Szczecin