The fourth film in the Contemporary Creators series is an honest in-depth conversation with Paweł Mykietyn, in which the composer confronts some difficult questions about the role of the artist today. For example, how can one justify a need to create new works in the age of massive overproduction? Does direct contact with art still have as strong an impact as it once had? To what extent does one have to remain uncompromising, when is it better to trust the opinion of others, like fellow artists, audiences and critics? In the professional life of an artist, does experience go hand in hand with a sense of fulfillment and self-confidence?
Paweł Mykietyn
has been a recent guest at the Szczecin Philharmonic to premiere his new piece, composed especially for the MUSIC. DESIGN. FORM Festival. Inspired by the architecture of the building, and the festival's theme – MINIMALISM – he took up the challenge of transferring the idea of simplicity and accessibility to the field of a musical piece, thus destroying the audience's aesthetic habits.
Born on the 20th of May 1971 in Oława. Composer. He graduated from the Fryderyk Chopin University of Music, having completed Professor Włodzimierz Kotoński's musical composition class. In 1995, he won first prize at the UNESCO International Rostrum of Composers in Paris, in the young composers category. A year later, his Epifora won top prize at the IV UNESCO International Rostrum of Composers of Electroacoustic Music in Amsterdam, in the young composers category. Author of two operas, symphonic, chamber, vocal and electronic compositions. Starting in 1996, he composed the musical scores for the majority (28 in total) performances directed by Krzysztof Warlikowski, including Tancerz Mecenasa Kraykowskiego at Teatr Powszechny in Radom (1997). He has also collaborated with the likes of Adam Hanuszkiewicz, Grzegorz Jarzyna and Wajdi Mouawad. He has composed soundtracks for films by the likes of Andrzej Wajda, Jerzy Skolimowski, Małgorzata Szumowska and Šarūnas Bartas. In 2001, he was awarded the Culture Prize of the Silesian Country of Lower Saxony. He received the 2012 Prix France Musique Sacem for the music he composed for J. Skolimowski's feature film Essential Killing. (source:
nowyteatr.org/en/teatr/zespol/people-mykietyn
)
This is the fourth film from the
Music.Multimedia.Management.
project, where outstanding artists and leading professionals working in the arts world discuss key issues impacting their profession today. They discuss creative processes, give insights into behind the scenes, consider the importance of marketing, audience development, reveal the sources of their inspiration and so much more!
Working together for a green, competitive and inclusive Europe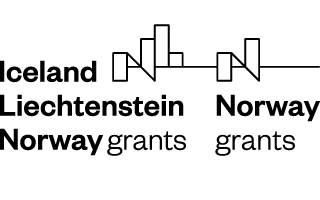 Organizer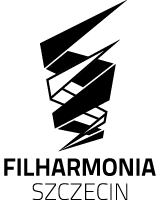 Working together for a green, competitive and inclusive Europe