Although the guitar as a concert instrument has been used by many well-known composers such as Luigi Boccherini and Niccolò Paganini, and 80 years have passed since the famous "Concierto de Aranjuez" by Joaquín Rodrigo, it is still relatively rare to see a guitar in the company of a symphony orchestra on a philharmonic stage. Guitar repertoire continues to expand with new solo concerts, as exemplified by the "Concerto for guitar and orchestra" by Elmer Bernstein from 1999. The similarity of names with the famous conductor Leonard Bernstein is completely random here, and although both artists knew each other, the pronunciation of their names is different. The main field of Elmer Bernstein's activity was film music – he created soundtracks for tales such as "The Seven Wonders", "To Kill a Mockingbird", "The Great Escape", and in a similar aesthetic of wide phrases and fast narration, "Concerto for guitar" is also so painted. The work was dedicated to two Christophers – guitarist Christopher Parkening, the first performer of the solo part, and a friend of the composer, the outstanding creator of the orchestration, Christopher Palmer.

It was also in the United States that Symphony No.4 by Bohuslav Martinů was created. Although the period of emigration in America from 1941-1953 was not always the happiest for the Czech composer, it stretches over the blossoming period of his symphonic work where all six of his symphonies were created. The four-movement composition written in 1945 and performed for the first time in November of that year by the Philadelphia Orchestra conducted by Eugene Ormandy, already represents the mature style of the composer. The first movement is kept in the Impressionist style, the Scherzo in the second movement resembles the style of Dvořák's works, and the third link, the Largo, draws attention to the mood of anxiety and mystery.
Exhibition available during event:
Powracające sny | Mikołaj Obrycki
Jak mało obrazów pamiętamy z życia. Jak mało sobie ich uświadamiamy. Stąd też moje usilne próby odtworzenia przestrzeni, które oglądałem w przeszłości.
(Mikołaj Obrycki)
DETAILS
Bernstein | Borowicz | Meisinger
15-02-2019 19:00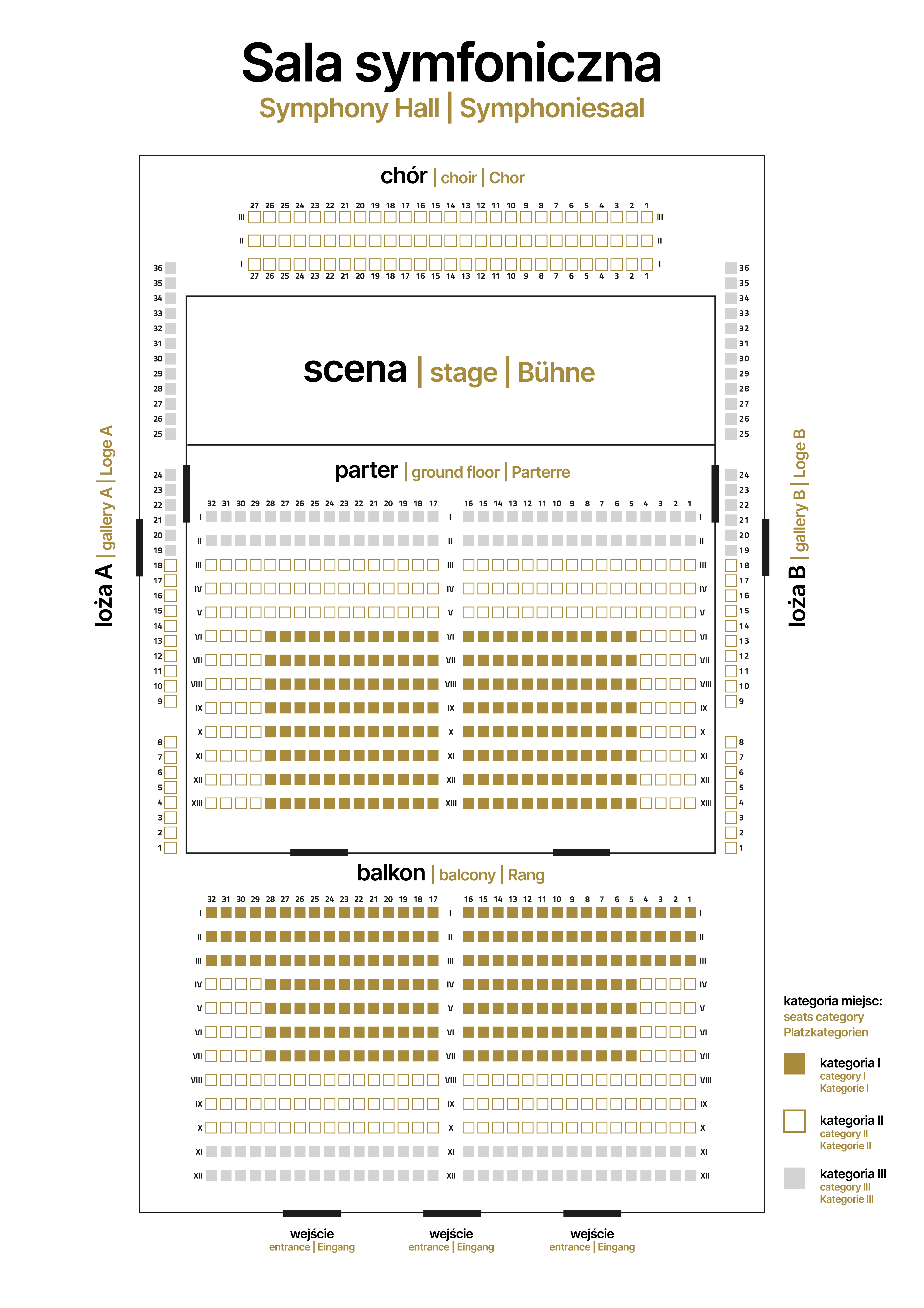 Symphony HallFilharmonia im. Mieczysława Karłowicza w Szczecinie
ul. Małopolska 48
70-515 Szczecin