Friedrich Gulda was one of the most colorful piano virtuosos of the 20th century. He became famous as an excellent interpreter of the works of Bach, Beethoven, Mozart, Chopin and Schubert, and was also a valued teacher to such artists as Martha Argerich and Claudio Abbado. The Austrian pianist had also been involved in jazz and free improvisation in parallel with classical music since the 1950s, where he performed and recorded with such artists of the jazz scene as Chick Corea, Herbie Hancock and Joe Zawinul. Gulda successfully combined the world of classical music with entertainment, and effectively pulled out a stiff philharmonic audience from the concert routine. One of Gulda's most-performed piano pieces is Variations on 'Light My Fire', which constitutes the author's own development of the famous hit by The Doors. Written in 1980 for cellist Heinrich Schiff, the concerto for cello and wind orchestra is a mixture of various styles and genres – from jazz, through rock, through improvised solo inserts, through pseudo-baroque menuets and a parody of Austrian folk music.

The works of two Impressionists – Maurice Ravel and Ottorin Respighi – are contrasted with a truly postmodern composition. "The Pines of Rome" by Respighi together with "Roman Festivals" and "Fountains of Rome" – the most famous work by the Italian artist, make up the so-called Roman trilogy, presenting various corners of the Eternal City. In four symphonic poems contained in the series "The pines ..." from 1924, the composer illustrates trees from Villa Borghese, the area of the catacombs, the hills of Janiculum and along the Via Appia.

"My Mother Goose" (Ma Mère l'Oye) by Ravel constitutes a return to the world of children's fairy tales. The title of the suite completed in 1908 refers to the seventeenth-century series of cartoons by Charles Perrault, known in Poland as "The Tales of Grandma Goose".

A series of five fairytale miniatures (I. Pavane of Sleeping Beauty, II.Little Tom Thumb, III.Little Ugly Girl, Empress of the Pagodas, IV. Conversation of the Beauty with the Beast, V. A fairy garden) was originally written for piano for four hands, and in 1912 Ravel developed the piece for orchestra. It was in this version the composition gained its greatest popularity.
Exhibition available during event:
Po drugiej stronie grani | Anna Reinert
Anna Reinert przez ostatnich 15 lat znajdowała inspirację dla swego malarstwa w żywiole geometrycznego miasta. Dzisiaj, przechodząc przez symboliczną grań swojego życia, znalazła się wśród ośnieżonych szczytów gór wysokich. Tak oto góry określiły ją na nowo jako artystkę, jako malarza. W jaki sposób przepływa inspiracja, która w miejskiej bryle szczecińskiej Filharmonii pozwala zobaczyć ostre szczyty ze zdjęć Mieczysława Karłowicza.
DETAILS
Dvořak | Ravel | Respighi
18-01-2019 19:00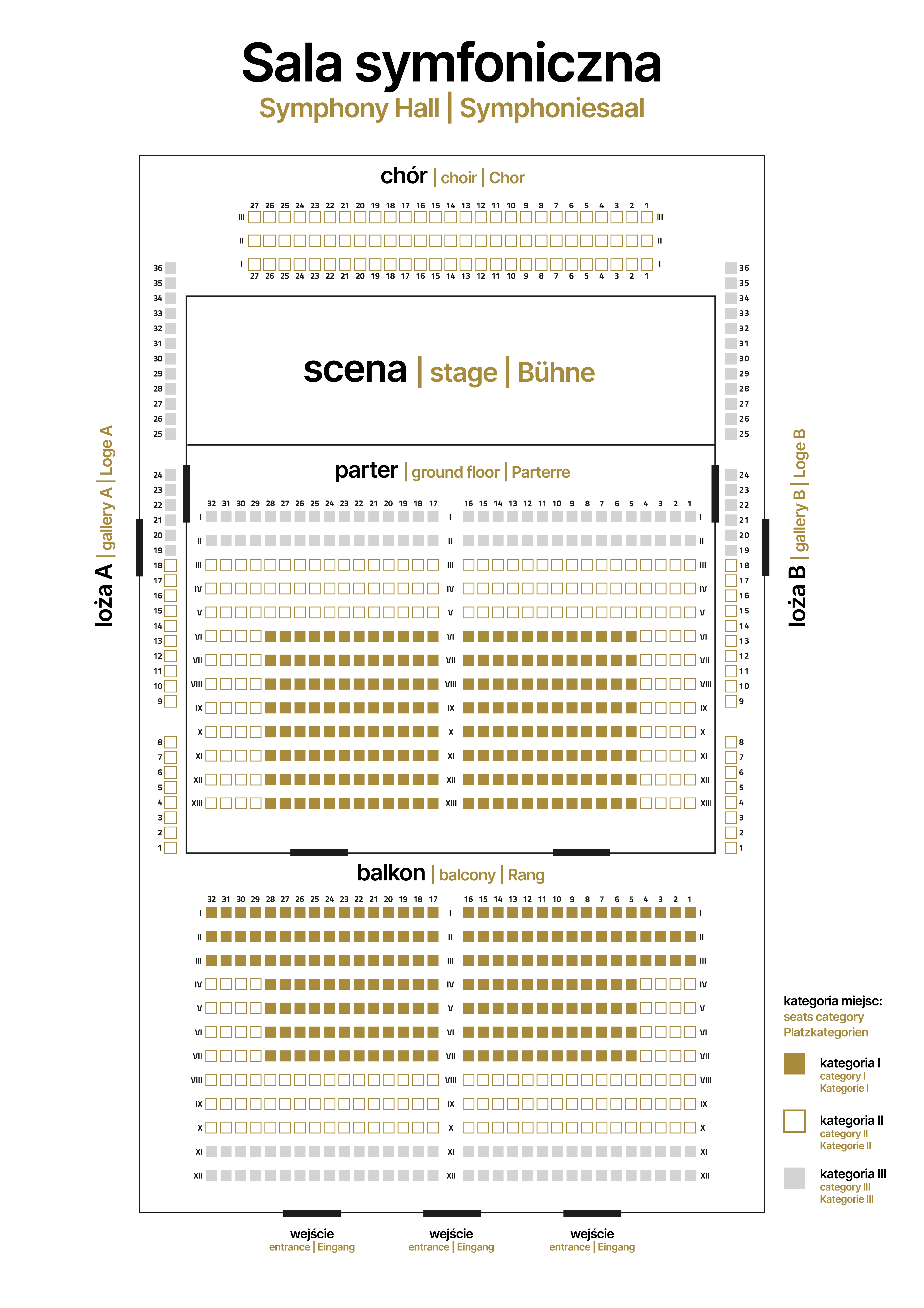 Symphony HallFilharmonia im. Mieczysława Karłowicza w Szczecinie
ul. Małopolska 48
70-515 Szczecin