January 27th is the date we celebrate the 263th anniversary of the birth of Wolfgang Amadeus Mozart – it seems that the music of this composer will never grow old and like no other is always full of youthful energy. The Szczecin Philharmonic Symphony Orchestra under the baton of Barry Douglas, who will conduct the ensemble from the piano, will give Mozart for his birthday in two piano concertos: A major KV 488 and C major KV 503, along with Symphony No. 39 in E flat major KV 543.

The piano concerto in C major KV 503 is an example of how the similarity of certain motifs can mislead listeners. When we listen carefully to the second theme of the exhibition, we will recognize a somewhat altered, though still legible, top motive of the "Marseillaise". Due to this, people looked for Mozart's hidden political sympathies, and some pianists in their improvised cadences even developed this motif into a whole theme of the French national anthem. Of course, "Marseillaise" was written... six years after the premiere of Mozart's Concerto, so the convergence here is rather accidental.

Written in the same year, 1786, as Concerto in C major, Concerto in A major KV 488 can be considered one of the very early announcements of romanticism due to its extremely lyrical and emotional central movement. The Adagio is maintained in F-minor key (parallel to A major) – very rarely used by Mozart – and begins with a subtle theme of the solo piano, and the dynamics of the whole do not go beyond the piano.

Symphony in E flat major KV 543 was completed in the summer of 1788, and is the first of the final three (G minor KV 550 and C major Jupiter KV 551) to be considered the most important in this genre. In a classic four-movement form, the free fanfare beginning preceding the proper sonata allegro and the third link (where traditionally a Minuet occurs in this place in the symphonic cycle) had been contrasted with the Austrian folk dance "Ländler".

Exhibition available during event:
Po drugiej stronie grani | Anna Reinert
Anna Reinert przez ostatnich 15 lat znajdowała inspirację dla swego malarstwa w żywiole geometrycznego miasta. Dzisiaj, przechodząc przez symboliczną grań swojego życia, znalazła się wśród ośnieżonych szczytów gór wysokich. Tak oto góry określiły ją na nowo jako artystkę, jako malarza. W jaki sposób przepływa inspiracja, która w miejskiej bryle szczecińskiej Filharmonii pozwala zobaczyć ostre szczyty ze zdjęć Mieczysława Karłowicza.
VIDEOS AND PHOTOS
Fotorelacja - 2019-01-25 - Vivat Mozart!
DETAILS
Vivat Mozart!
25-01-2019 19:00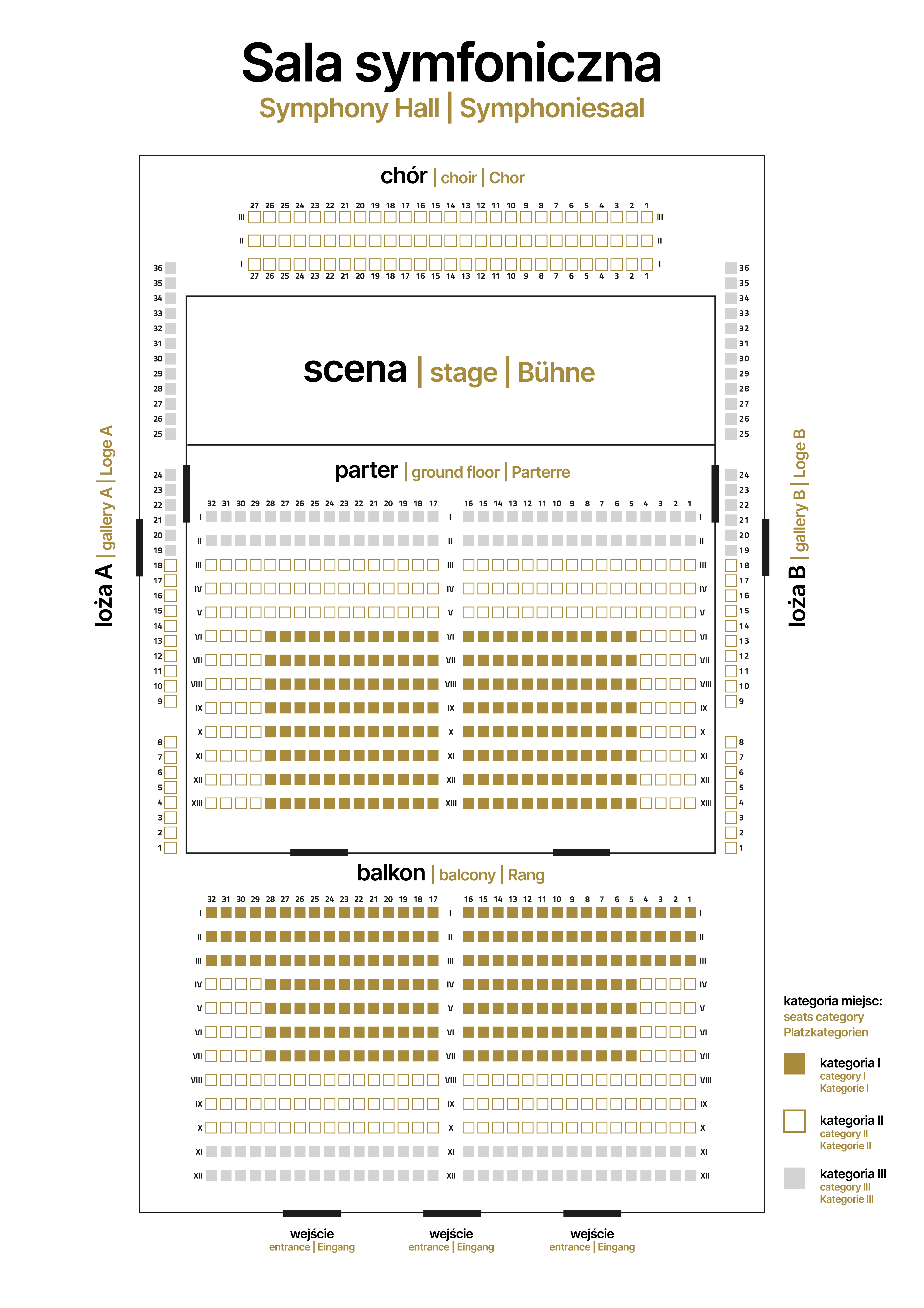 Symphony HallFilharmonia im. Mieczysława Karłowicza w Szczecinie
ul. Małopolska 48
70-515 Szczecin