Kabaret Starszych Panów had their TV debut on October 16, 1958. To July 1966 another 16 "evenings" were created, i.e. new programs starring Older Men (Starsi Panowie). The Cabaret programs were broadcast live (unlikely these days) – the songs had been recorded earlier and were played back during the performance. It is thanks to those catchy songs and great melodies by Jerzy Wasowski and the unforgettable texts by Jeremi Przybora that the Cabaret gained such a great popularity, with many citations and gags entering everyday language. Far from the politics, the absurd humor colored a hint of nostalgia provided the Cabaret crowds of admirers, and surprisingly after so many years, they still delight the next generations of listeners.

Kabaret Starszych Panów also promoted many entertainment artists – among those cooperating with Przybora and Wasowski are Irena Kwiatkowska, Barbara Krafftówna, Kalina Jędrusik, Wiesław Michnikowski, Edward Dziewoński and Wiesław Gołas.

Such hits a "Bo we mnie jest seks", "Addio pomidory! ", "Piosenka jest dobra na wszystko", "W kawiarence Sułtan", "O Romeo", "Wesołe jest życie staruszka", were performed later by many artists and had been arranged, for example, for a choir.

Exhibition available during event:
Anna Reinert - Po drugiej stronie grani
Anna Reinert przez ostatnich 15 lat znajdowała inspirację dla swego malarstwa w żywiole geometrycznego miasta. Dzisiaj, przechodząc przez symboliczną grań swojego życia, znalazła się wśród ośnieżonych szczytów gór wysokich. Tak oto góry określiły ją na nowo jako artystkę, jako malarza. W jaki sposób przepływa inspiracja, która w miejskiej bryle szczecińskiej Filharmonii pozwala zobaczyć ostre szczyty ze zdjęć Mieczysława Karłowicza.
Partner cyklu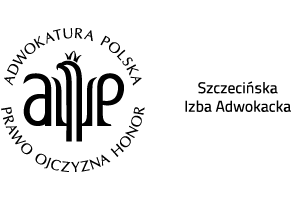 DETAILS
Songs from Kabaret Starszych Panów
27-01-2019 19:00
Symphony HallFilharmonia im. Mieczysława Karłowicza w Szczecinie
ul. Małopolska 48
70-515 Szczecin